Bronze Membership

Contact Us For A Quote

- App Control: You'll get a mobile app enabling you to fix many of the common issues that technology systems experience. 
- Reactive Remote Repair: Upon hearing from you, your system will be accessed remotely and repaired without a service call.
- 24/7 Email, Text, and Chat Support: We're available to communicate with you in whichever manner best fits your lifestyle. 
- Advanced Phone Support: Next Availability:  A Level 2 Technician will perform a support call with you during normal business ours (M-F 8AM-5PM)

Silver Membership

Contact Us For A Quote

- App Control: You'll get a mobile app enabling you to fix many of the common issues that technology systems experience.
- Reactive Remote Repair: Upon hearing from you, your system will be accessed remotely and repaired without a service call.
- 24/7 Email, Text, and Chat Support: We're available to communicate with you in whichever manner best fits your lifestyle. 
- Advanced Phone Support: Next Business Day:  A Level 2 Technician will perform a support call with you during normal business ours (M-F 8AM-5PM)
- Proactive Monitoring and Remote Repair: You'll get a mobile app enabling you to fix many of the common issues that technology systems experience. 
- 24/7 Phone Support: Experience the convenience of a live answer by one of our knowledgeable technicians. 
- 1 Annual Preventative M

Gold Membership

Contact Us For A Quote

- App Control: You'll get a mobile app enabling you to fix many of the common issues that technology systems experience. 
- Reactive Remote Repair: Upon hearing from you, your system will be accessed remotely and repaired without a service call.
- 24/7 Email, Text, and Chat Support: We're available to communicate with you in whichever manner best fits your lifestyle. 
- Advanced Phone Support: Next Business Day:  A Level 2 Technician will perform a support call with you during normal business ours (M-F 8AM-5PM)
- Proactive Monitoring and Remote Repair: You'll get a mobile app enabling you to fix many of the common issues that technology systems experience. 
- 24/7 Phone Support: Experience the convenience of a live answer by one of our knowledgeable technicians. 
- 2 Annual Preventa

Platinum Membership

(Custom Plan, Contact For Quote)

- App Control: You'll get a mobile app enabling you to fix many of the common issues that technology systems experience. 
- Reactive Remote Repair: Upon hearing from you, your system will be accessed remotely and repaired without a service call.
- 24/7 Email, Text, and Chat Support: We're available to communicate with you in whichever manner best fits your lifestyle. 
- Advanced Phone Support: Next Business Day:  A Level 2 Technician will perform a support call with you during normal business ours (M-F 8AM-5PM)
- Proactive Monitoring and Remote Repair: You'll get a mobile app enabling you to fix many of the common issues that technology systems experience.
- 24/7 Phone Support: Experience the convenience of a live answer by one of our knowledgeable technicians. 
- Multiple Annual Preventative Maintenance Visit(s):  Includes Full System I
Plan Features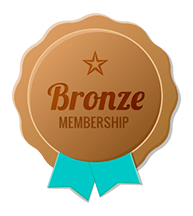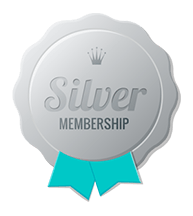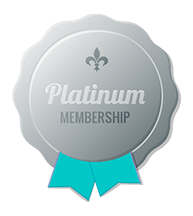 App Control You'll get a mobile app enabling you to fix many of the common issues that technology systems experience.




Reactive Remote Repair Upon hearing from you, your system wil be accessed remotely and repaired without a service call.




24/7 Email, Text and Chat Support We're available to communicate with you in whichever manner best fits your lifestyle.




Advanced Phone Support A Level 2 Technician will perform a support call with you during normal business hours (M-F 8a-5p)
Proactive Monitoring & Remote Repair We'll proactively monitor your technology system and troubleshoot potential issues before they arise




24/7 PHONE SUPPORT Experience the convenience of a live answer by one of our knowledgeable technicians.




ANNUAL PREVENTATIVE MAINTENANCE VISITS Full System Inspection, Firmware and Security Updates, Camera and NVR Adjustments, System Tutorial, Minor Programming & Personalization Updates

DISCOUNTED SERVICE CALL RATES In the unlikely event that a service call must be scheduled you'll receive a preferred service labor rate


Why Choose Us?
Ongoing stellar service and maintenance

In-the-know of the latest tech and tools
Not Your Average Audio & Visual Engineers
Solutions that keep up with the changing trends

Over 3 Decades of Service In the Local Area
CONTACT US
CALL (703) 420-5434 TO GET STARTED OR FILL OUT THE FORM BELOW